Your story…

Your story is unique. Your retirement plan should be too.
Our clients come from different walks of life, but they are united in their desire to prepare for and enjoy the golden years they've worked so hard for.
When it comes to retirement planning, experience matters. We have a track record of over twenty years helping
hundreds of Western Australians achieve their retirement objectives.
Success lies in our proven, time-tested process, which gives our clients the confidence they need to live their best lives, knowing that they are on the right track.
What do you dream about
for your retirement?
Choosing what you want to do and when you want to do it.

Traveling to interesting locations.

Perhaps it's a caravan, a  four wheel drive or an ocean cruise.

I would like to volunteer.

We want to enjoy life to the max and don't want to worry about our investments.

Spending time with grandchildren.

Ticking off my bucket list.

Reducing my work hours so that I can do the things that are important to me while I am still healthy. 
We help pre-retirees and retirees to make the most of their financial situation so that they can focus on living life.
Initially, we'll get to understand a bit about you, your financial situation and what your goals and aspirations are.
We will then develop a financial plan to help you achieve your goals and aspirations in the most efficient way.
Regular follow ups enable us to review your financial plan and your progress towards achieving your goals.
We'll navigate life's inevitable changes with you and be your guiding light and trusted partner on your journey.
"
"Having Forty Seven on our side has brought us a great peace of mind. They take a personal interest in us and offer us good advice which is backed up by knowledge and expertise on legislation, the economy, new products and recent trends." – Colin and Davena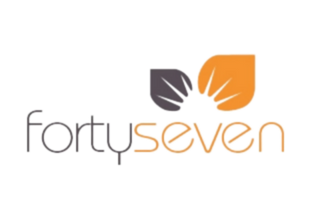 Forty Seven Financial Pty Ltd Trading As Forty Seven Financial Planning is a corporate authorised representative of Forty Seven Group Pty Ltd ABN 35 166 576 450, Australian Financial Services Licence Number 506053 | Accounting and tax services provided by Forty Seven Accounting Pty Ltd Legal services provided by Forty Seven Legal Pty Ltd. | Liability limited by a scheme approved under professional standards legislation